The Growing Gorillas curriculum offers a proven foundation for growing your business by attracting and retaining lifelong gym members.

Creating Life-Long Fitness Fans
Every aspect of the Growing Gorillas program – from marketing materials to student awards – is designed with two goals in mind: the well being, engagement and personal development of your students... and the success of your gym.
Our tested protocols lead to higher engagement by both students and parents, and instil a sense of accomplishment and confidence in children. They also provide a systematic method for on-boarding new members, program management and growing your business.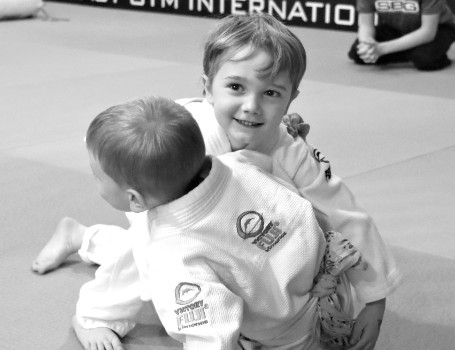 ---
---
Life Skills
Growing Gorillas includes a comprehensive monthly life skills curriculum.
FAQs
Find answers to frequently asked questions about our children's programming.
Coaching Coaches
Get live support from our word-class coaches for your professional development.
What kind of gym is the program designed for?
Growing Gorillas is a program designed for martial arts gyms looking for an easy-to-implement program focussed on helping children and youth develop skills, body awareness and mental processes in a playful and engaging environment.
Coaches who want to play an inspiring role in their students' lives can easily implement this successful program to engage their students in instructive activities and play.